Practicing of C programming
Learning the basic of C Programming Language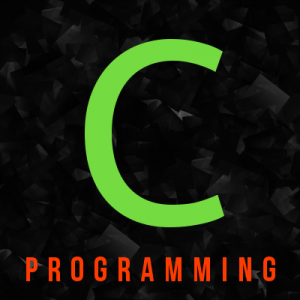 Many years ago i was searching for best and powerful programming language to learn as my first programming language. I did lot of searching on Google since none was to help me except my Google Friend.
I was getting very frustrate to select a language and learn as soon as possible. Because I wanted to print something on my computer screen, hehe.
After lot of searching i got many opinions that C Programming is the most powerful and oldest programming and the Unix system . Also Many software written in C programming language is vulnerable to buffer overflow attack. So it caught my attention to learn the basic of C programming language. I have read few books but it was really hard for me to understand the syntax, because it was my first language. But still i learned to read C code 🙂 .
Again i wanted to practice this language for next few days. Whatever i practice , i will post in this blog so that you guys can see what i am doing and can make opinion.
Finally, I will say, I am not enough expert to make tutorials , so this is not tutorial on C programming language. Just sharing  my step to make my logical thinking better. But still this is going to help who are beginners. I will only practice and will give example in the following topics:
After practicing all of these in few days(Likely 7-10 days) i will move to Python or C++ then PHP or Java. Hopefully you guys will enjoy my post!